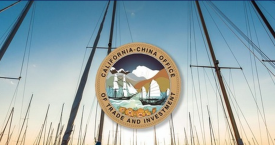 California-China Trade Luncheon
Tuesday, June 23, 2015
Scott's Seafood Bar & Grill in Jack London Square
Description:
Members and their guests gathered to hear Kenneth J. Petrilla, Executive Director of California-China Office of Trade and Investment share an update on trade between our state and China and offer a look into what it's like doing business with the Chinese.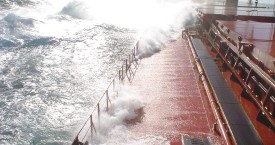 Applied Weather Technology Tour & Lunch
Wednesday, April 8, 2015
Offices of Applied Weather Technology, Sunnyvale, Calif.
Description:
Members toured the facilities at Applied Weather Technology to understand the impact of accurate weather forecasting on shipping. AWT uses technology to provide weather data for about 50,000 voyages each year.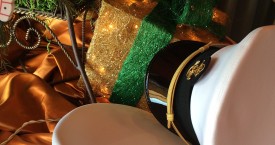 Fall Luncheon
Monday, December 1, 2014
Scott's Seafood Bar & Grill in Jack London Square
Speaker:
Federal Maritime Commission (FMC) Chairman Mario Cordero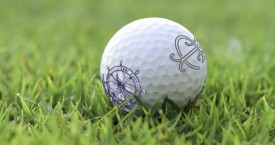 The Propeller Club of Northern California and The Transportaion Club of San Francisco Joint Golf Tournament
Monday, October 20, 2014
Oakhurst Country Club in Clayton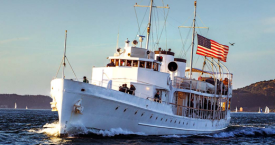 SCI Bay Harbor Event
Thursday, September 25, 2014
Aboard the USS Potomac in Jack London Square
The USS Potomac was the Presidential Yacht of former US President and SCI board member Franklin D. Roosevelt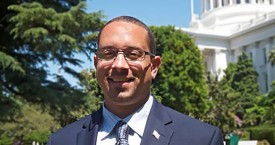 Spring Luncheon
Wednesday, April 16, 2014
Scott's Seafood Bar & Grill in Jack London Square
Speaker:
Kish Rajan, director of the California Governor's Office of Business and Economic Development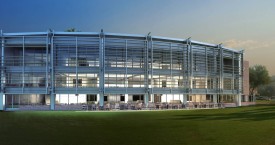 Tour of the California Maritime Academy Campus
Thursday, Jan. 23, 2014
California Maritime Academy, Vallejo
Speaker:
Rear Admiral Thomas A. Cropper, President of the California Maritime Academy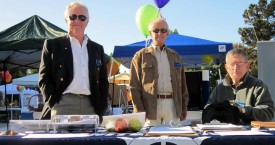 California Maritime Academy Career & Community Partner Expo
Thursday, Oct. 17, 2013
California Maritime Academy, Vallejo
Joint Golf Tournament with the Transportation Club of San Francisco
Monday, Oct. 14, 2013
Oakhurst Country Club, Clayton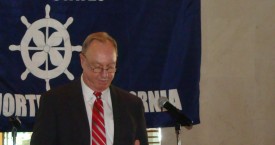 Fall Luncheon
Thursday, Sept. 19, 2013
Scott's Seafood Grill and Bar, Oakland
Speakers:
James McKenna, President, Pacific Maritime Association
Robert McEllrath, President, International Longshore and Warehouse Union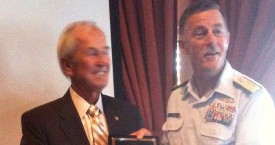 Spring Luncheon
Wednesday, April 17, 2013
Scott's Seafood Grill and Bar, Oakland
Speaker:
Vice Admiral Paul Zukunft, United States Coast Guard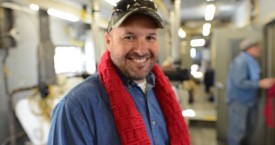 Fall Luncheon
Tuesday, Nov. 27, 2012
Scott's Seafood Grill and Bar
Speaker:
David M. Rider, President and Executive Director of the Seamen's Church Institute of New York and New Jersey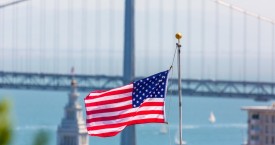 2012 Election Preview Breakfast
Thursday, Sept. 27, 2012
Scott's Seafood Grill and Bar, Oakland
Speakers:
Tim Schott, Executive Director, California Association of Port Authorities
Mike Jacob, Vice President, Pacific Merchant Shipping Association
Art Dao, Executive Director, Alameda County Transportation Commission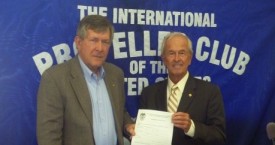 Regional Port Luncheon
Tuesday, July 17, 2012
Seafarers International Union Building, Oakland
Participating ports: Benicia, Humboldt Bay, Redwood City, San Francisco, Stockton, West Sacramento and Oakland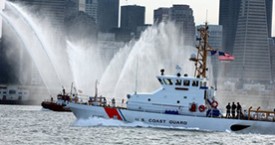 USCG Bay Tour
Thursday, Jan. 19, 2012
Tour of Interagency Operations Center and tour of bay on two Coast Guard patrol boats.
Yerba Buena Island, San Francisco